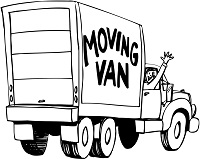 So, I'm moving a couple of things around now…
I'm moving bri-man.com to a new webhost. This will ultimately be cheaper than before, and should definitely be faster than before!
Same for my other domains… casadecunningham.com, which is the family site (and which needs more updating), as well as briancunningham.org, briancunningham.me, and briancunningh.am (which all point to bri-man.com for now — but not necessarily for long… maybe some other moving stories about those sites soon!)
I'm also going to be moving away from movabletype… movabletype used to be the premiere cms software, especially for personal sites and blogs. I haven't seen the level of development that used to be prevalent with MT,either on the platform side nor on the individual user side (aka plugins and themes)… so I'll eventually be moving to wordpress. Hopefully, all of this will import easily and correctly
Baby #2 is moving towards birth… Tuesday, we'll be half way there! Baby #2 is expected to arrive around July 8. Exciting times!